3 Useful books on human anatomy
By Nancy Ji • Published on Feb 3, 2022
As medical illustrators, having the right tools is essential for our day-to-day work.
Information is much more accessible than before, but we now face a new challenge: judging the credibility of the information. While we embrace the internet in our research process, a well-stocked bookshelf goes a long way for a professional team.
Each month, we will share our favourite books on illustration, graphic design, anatomy, and medical history with you.
In today's article, we are highlighting some of our team's most-used reference books on human anatomy.
Atlas of Clinical Gross Anatomy
By Kenneth P. Moses, John C. Banks, Jr. Pedro B. Nava and Darrell K. Petersen
Published by Elsevier
Atlas of Clinical Gross Anatomy is a highly-detailed book of anatomical visuals. What is unique about this book is that it uses hundreds of dissection photos to bring us closer to the "real look" of human anatomy.
Outside of the classroom, very few of us have the opportunity to refresh our knowledge of anatomy inside a dissection lab. The human body is full of intricacies, and we are motivated to learn about it continuously.
What we like the most about this book is its surface anatomy section. We consult it regularly when we show internal organs in relation to a person's body. The photos provide all the important landmarks that help us represent human anatomy accurately.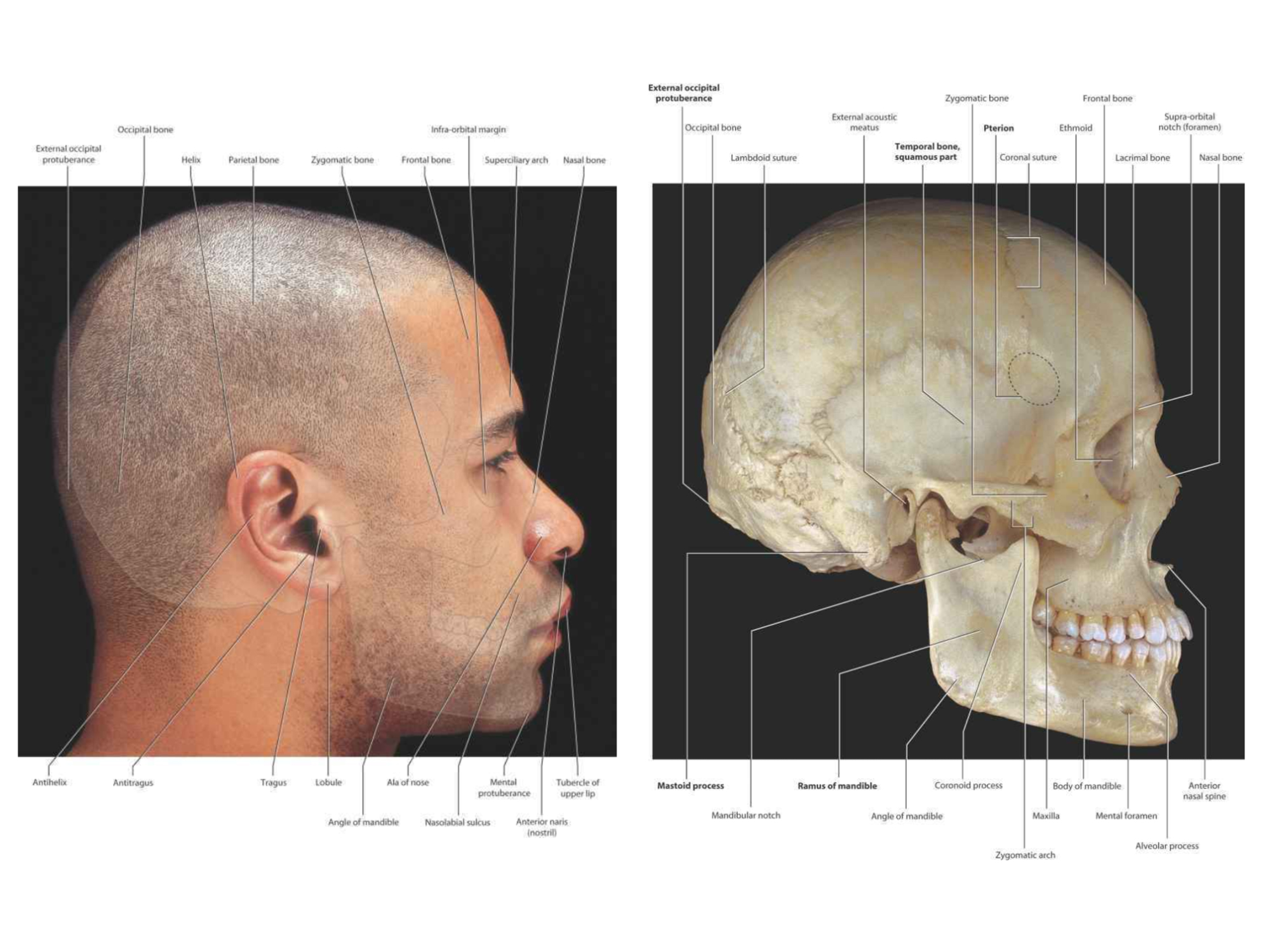 Feature highlights
Summary tables
500+ well-executed dissection photos
Surface anatomy
Illustrated overview
CT Scan, MRI and X-ray photos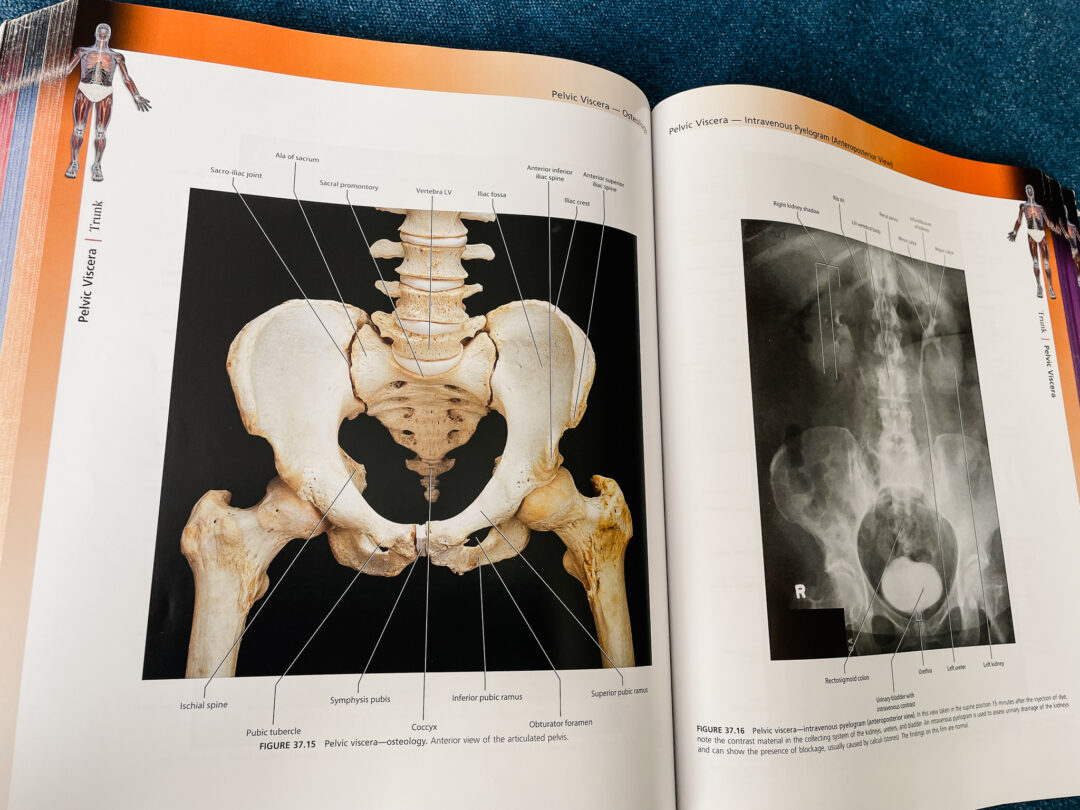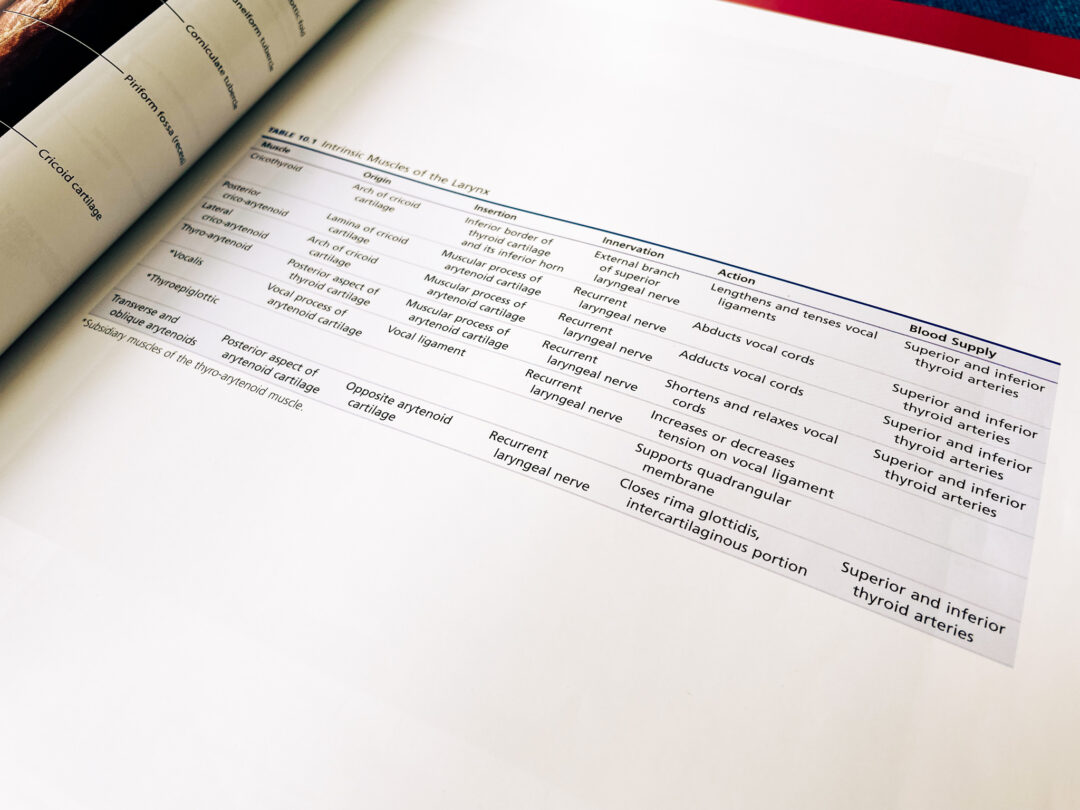 By Anne M Gilroy, Brian R MacPherson, Jamie Wikenheiser, Michael Schuenke, Erik Schulte, Udo Schumacher 
Published by Thieme
(Our team uses an older edition, but you can find the newest edition through the image link below) 
Atlas of Anatomy is a comprehensive atlas of human anatomy. It contains thousands of beautifully crafted medical illustrations created by Markus Voll and Karl Wesker. We find this book particularly helpful not only for learning anatomy but also for learning medical illustration. 
Many illustrations also use simple lines and colours to represent complex anatomical relationships in this book. They are excellent examples of how we can use different styles of medical illustrations depending on the communication goals.
Feature highlights
Summary tables

2000+ highly detailed medical illustrations

Surface anatomy

CT Scan, MRI and X-ray photos
By Todd W. Vanderah
Published by Thieme
(Our team uses an older edition, but you can find the newest edition through the image link below) 
The human brain is a complex organ both anatomically and functionally. It can be challenging to learn about it, and even more so to illustrate it accurately.
Most of the best-selling anatomy atlases only provide an overview of the brain, which is not enough for projects targeting the brain specifically. 
Nolte's The Human Brain in Photographs and Diagrams uses photos, 3D reconstrictions, and angiography to cover all aspects of the brain, brainstem and spinal cord.
Feature highlights
600+ images of brain sections, MRIs and angiography

Side-by-side comparisons of brain sections and overlayed diagrams

Diagrams of the functional systems
Cadaver photo
Although cadavers are an excellent source of structural information, they lack natural volume and colour. When most of the organs in a cadaver only have a pale yellow tone, it is harder to tell them apart.
X-ray images
These images complement the cadaver photos nicely with additional sections of the human body. However, they can be challenging to the untrained eyes.
Medical illustrations
Medical illustrations offer many advantages. In these illustrations, we can see different sections and angles of the anatomical structures. The artistic stylization also simplifies the complex information we get from photos. When they are studied side-by-side with other images, they present a complete view of the anatomy and offer better learning results.
And there you have it – the first recommendation from our bookshelf! Be sure to check back and see what else is in our toolbox.
Click on the image to see the digital anatomy atlas we created 
About the Author
Nancy Ji is a medical illustrator and the co-founder of BioHues Digital. She holds a Master's Degree from the Biomedical Communications program at the University of Toronto.  Nancy's specialty is medical animation as well as project management. She wants to advance health equity through accessible medical visuals.